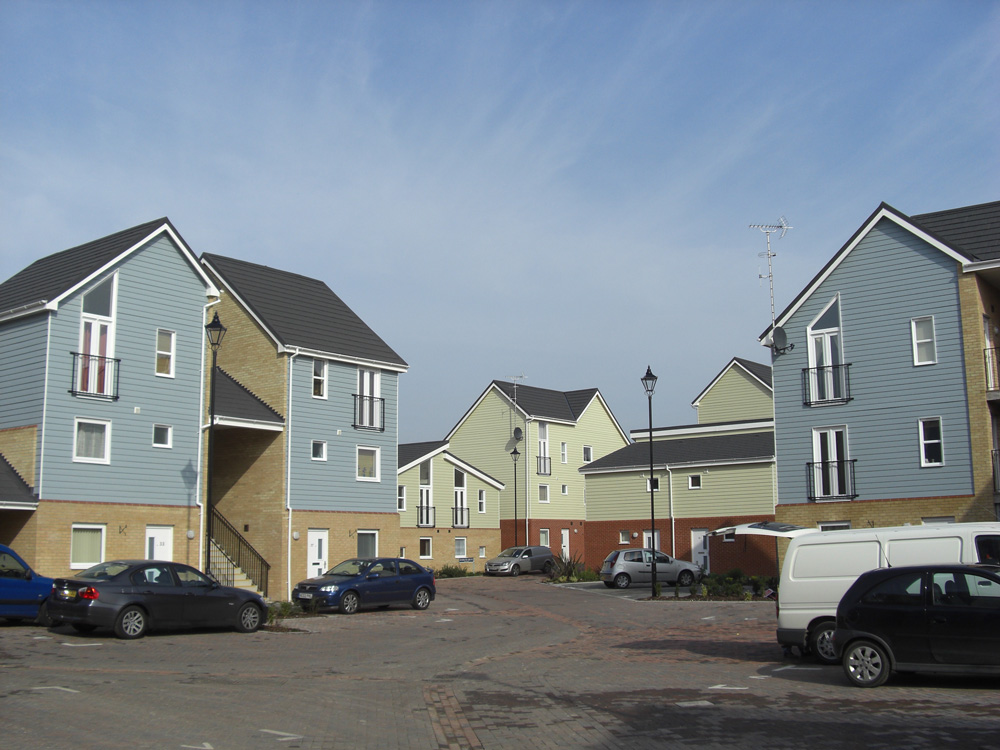 Lightweight
More and more issues are beginning to surface for traditional roofing materials (asphalt, concrete, slate etc.) and, understandably, many project managers are searching for more sustainable and economical roofing materials. Lightweight roofing is proving to be the new frontier for any type of project, from home renovation to new build homes, due to the countless benefits they can provide.
Lightweight tiles offer a safer work environment, as transporting and moving heavy concrete is no longer necessary, reducing risk for labourers and smoothing out the installation as a whole.
Britmet Lightweight Roofing tile profiles are 1/7th the weight of traditional, heavy tiles. Due to the lightweight nature of our tiles, we can transport up to 140m² of materials per pallet reducing CO2 emissions dramatically, as only 50m2 of traditional materials can fit on one pallet. In comparison, our products far more cost-effective and environmentally friendly. Furthermore, in 2021, Britmet will recycle over 3 million tonnes of polymers in the manufacturing process of our synthetic slate tile, the Liteslate.
Britmet Lightweight Roofing provides the perfect solution for your conservatories and outbuildings with timber frames because they cannot withhold traditional, heavy roofing materials. Few too many people have fallen victim to irreparable damage to their existing framework as heavy roofing materials were used for the project and caused great strain for the supporting structure.
Our plethora of lightweight tile profiles start from 7kg per sqm, offering the ideal lightweight roofing solution for our clients and specifiers, while providing a traditional tile appearance. Discover the endless opportunities Britmet Lightweight Roofing can provide for any project or building type. From sheds, conservatories and extensions to schools, hospitals and government buildings, we have decades of experience and technical knowledge behind us to help you every step of the way.