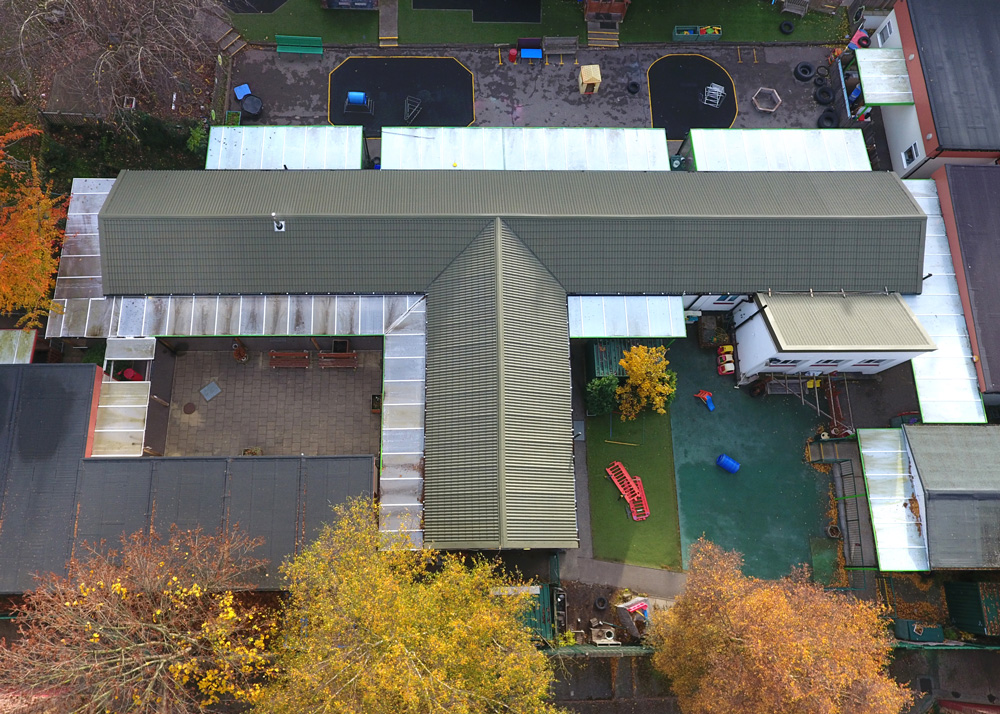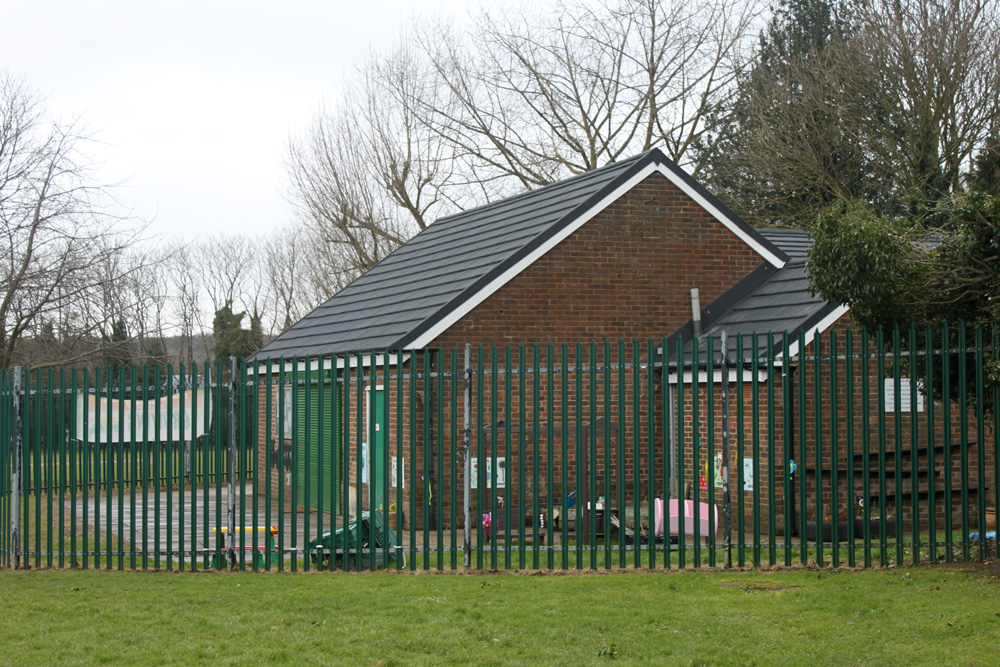 Anti Vandal
While offering the aesthetics and characteristics of traditional British profiles, our tiles are manufactured to keep every building safe and secure. That's why Britmet are proud to offer anti-vandal properties in our roofing materials by manufacturing tiles in a 0.9mm gauge.
Our anti-vandal profiles are fixed with matching coloured head fasteners to ensure our clients obtain the most pristine but durable roof finish, protecting against heavy foot traffic, vandalism, and possible attacks. Britmet's anti-vandal tiles have been trusted and utilised on projects across the UK since 1976, including HM Prison Bullwood Hall, Sacred Heart School Belfast, MOD Training Facilities and thousands more.
Due to our wide choice of tile profiles, many of our tiles come in a choice of thickness gauges (0.45mm or 0.9mm) however some are supplied in 0.9mm as standard. Our ridge to eave tile effect sheet system, Pantile 2000, is manufactured using 0.9mm high quality Aluzinc steel, coated with a tough, durable acrylic base coat with a layer of stone granules and sealed with an acrylic clear glaze. Our granulated tile profiles, Slate 2000, Ultratile, Profile 49 and Villatile also have the option of being manufactured in an anti-vandal 0.9mm gauge while matching the aesthetics of traditional British profiles. Despite the doubled thickness of these tiles, the lightweight feature to the granulated tile profiles is uncompromised as they weigh less than 12kg per sqm.