How to Choose the Right Roofing Materials for You - Britmet Lightweight Roofing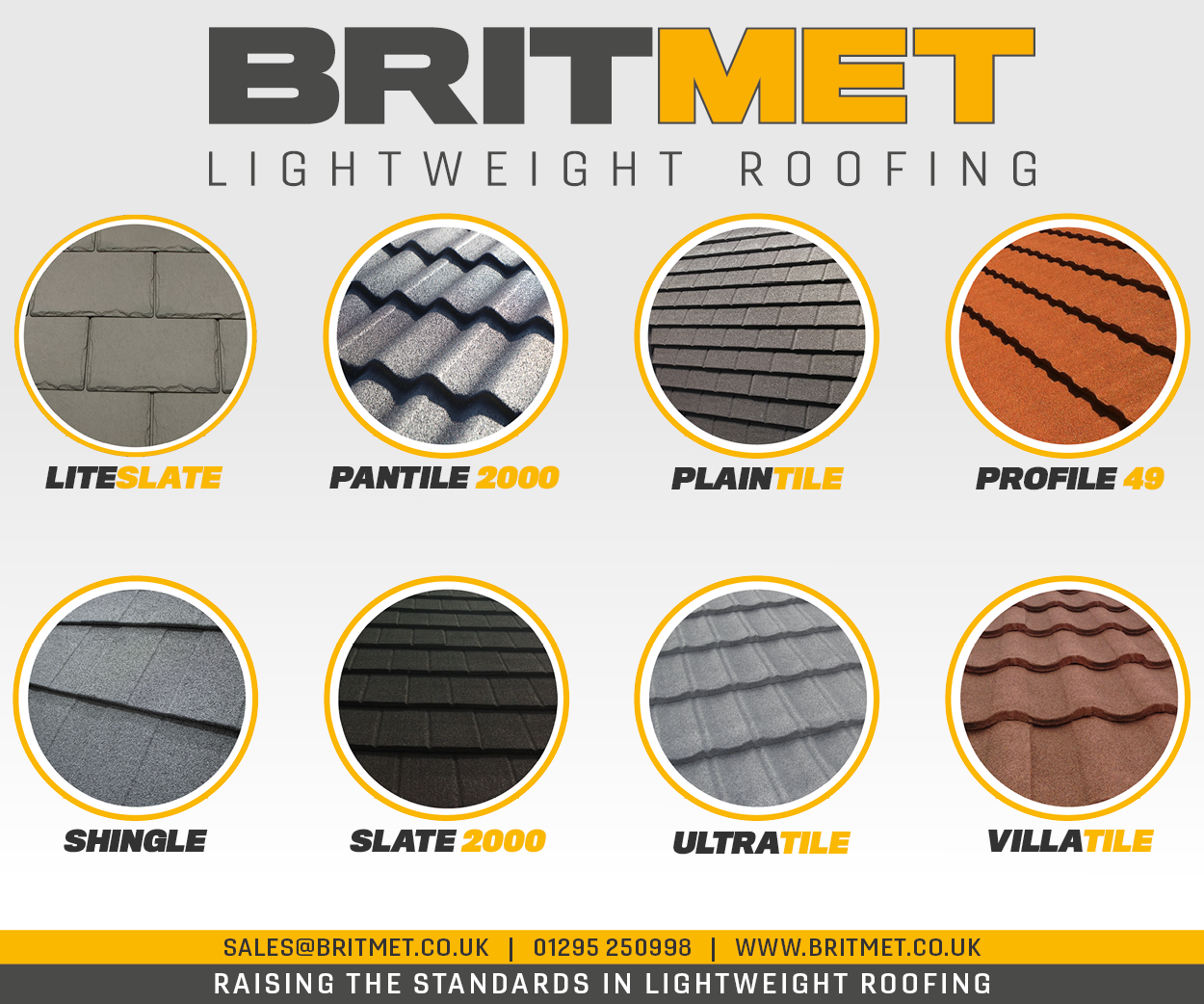 With so many types of roofing tile on the market it can be difficult to decide which is the most practical for each specific building. Below are the main roofing material options along with their key properties, including aesthetic appeal, cost, strength and mould prevention.
Typically made from aluminium, steel or copper strips, metal roof tiles provide excellent protection for residential and commercial properties. Metal roof tiles are portable, lightweight and extremely durable. They are resistant to hail, wind and fire, giving them a longer lifespan than traditional tiles and slates. Metal roof tiles are stylish and versatile and, best of all, require almost no maintenance.
Structural roof trays are extremely sophisticated roofing options used to replace timber rafters, Structural roof trays are strong but lightweight and are quick to install. This type of lining system is affordable and adds excellent support to any roof, adding durability and reducing the risk of fire. In most cases, the underside of the structural roof tray can be used as an internal finish to the roof, making suspended ceilings unnecessary.
Lightweight panel systems
Many lightweight panel systems are made to look like traditional tiles or slates, but are lighter in weight and extremely durable. Easy to install, affordable and almost maintenance-free, it is easy to see why they are so popular. It is also possible to add a range of finishes to lightweight panel systems, catering to a range of tastes.
Slate roof tiles
Slate roof tiles have been used for hundreds of years as they are attractive, dense and water-resistant. Slate withstands temperature changes well, making it long-lasting. However, it is a good deal heavier than more modern roofing materials and is more likely to chip or crack than metal. It can also be expensive to source.
Concrete roof tiles
Concrete roof tiles are not as attractive as metal or slate, but they tend to be durable and long-lasting. Concrete tiles require very little maintenance; however, the roof structure will need to be sturdy to support their weight. Cost is also a consideration, as concrete tiles vary significantly in price.
Picking the right roofing materials
Choosing the best roof tile for your building project will depend on your budget and the type of structure you are working on. Britmet Tileform Ltd is the Uk's only manufacturer of lightweight roofing systems and offers a broad range of roofing materials including high-quality structural roof trays, lightweight panel systems and metal roof tiles.
Contact Britmet for further details.
Structural Roof Tray | Tactray | Tray System For Roof | Metal Roof Tiles | Metal Roofing
SOCIALISE WITH US
SEARCH ARTICLES
Blog by Category