A Quick and Easy Guide to Finding the Best Roofing Tiles - Britmet Lightweight Roofing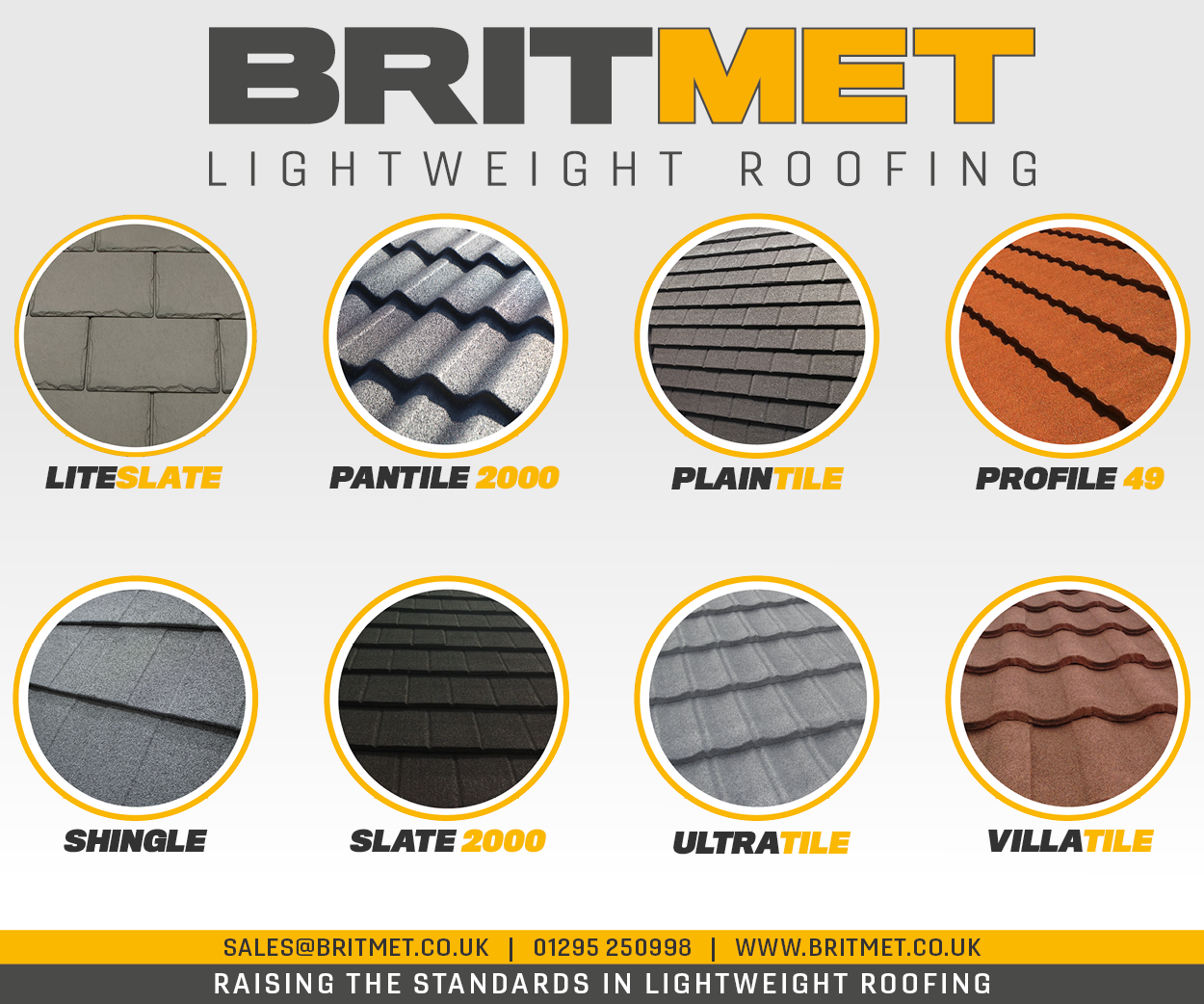 Choosing the right roofing materials can make the difference between a well-finished building and a structure that requires continual maintenance and repairs. This is why it is so important to get it right the first time round, weighing up all the options before you make a decision. The main tile types are as follows:
Slate roof tiles are popular because they are made from natural materials and are easy on the eye. However, they may be less affordable than other roofing materials and have the potential to chip and crack.
Concrete tiles are sturdy and require very little maintenance. They are only really suitable for very strong structures as they are heavy, and they may also be expensive compared with other lightweight roofing tiles.
Clay tiles also tend to be heavy and may require additional framing. While elegant and available in a range of hues and textures, they may crack over the years.
Metal roof tiles are known for their lightweightness and durability. Easy to install they are virtually maintenance-free as well as being hail, wind and fire-resistant. Metal roof tiles are versatile, affordable and long-lasting.
Metal roof tiles are becoming increasingly popular for the reasons listed above, and metal is often used in modern lightweight panel systems and structural roof trays for similar reasons.
Lightweight panel systems comprise a series of tiles in an optimum formation to ensure durability and longevity. Usually made from steel, this type of lightweight roofing is light, strong and easy to install. Used to replace timber rafters, structural roof trays are extremely sturdy and lightweight. They can be installed quickly and offer reduced fire risk.
Britmet Tileform Ltd is the Uk's only manufacturer of lightweight roofing systems and offers a broad range of roofing materials including high-quality structural roof trays, lightweight panel systems and metal roof tiles.
Contact us today to find out more.
Related Articles
Lightweight Roof Tiles | Lightweight Roofing | Lightweight Steel Frame | Metal Roof Tiles | Metal Roofing | Metal Roofing Materials
SOCIALISE WITH US
SEARCH ARTICLES
Blog by Category