Flat to Pitch Roof Conversions Made Easy - Britmet Lightweight Roofing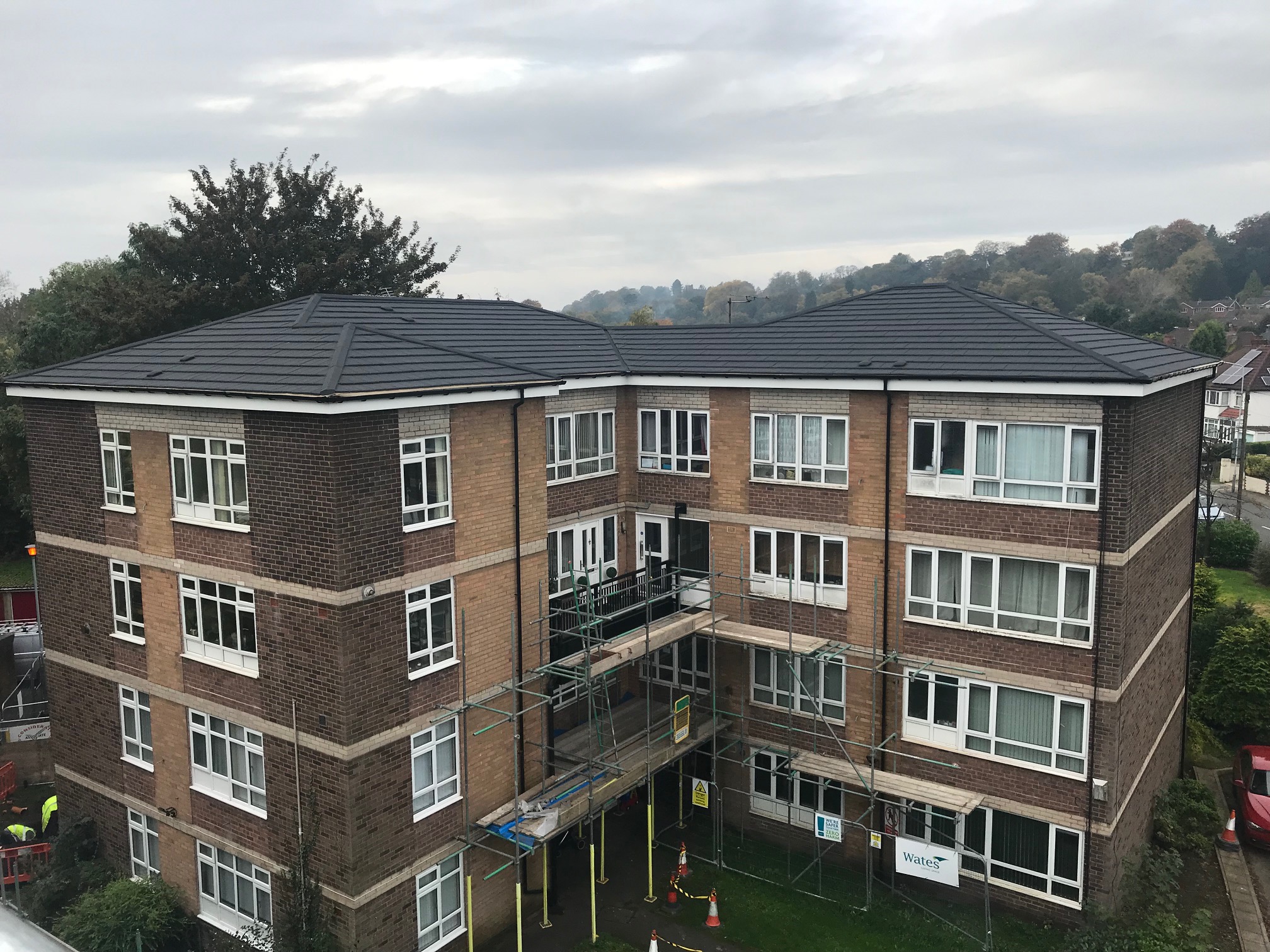 Pitch roofs are the most common design in the UK today. Whilst initial construction costs are higher than for flat roofs, the many advantages of pitched roofs justify the installation costs and often make a [flat to pitch roof conversion] highly desirable.
Pitch roofs offer:
• Efficient drainage
• High speed winds, hail storms, heavy rain and storms are amidst the most widespread challenges to roofs today and here, slanting pitch roofs perform far better than flat roofs.
• Lower upkeep costs • Increased energy efficiency
• The potential to open up attic space for additional rooms.
Flat to pitch roof conversions
Converting from a flat roof, can be simplified by using the very latest, specialist flat to pitch roof conversion materials available today.
Britmet is one of the leading suppliers of roofing materials specially designed to make flat to pitch roof conversions easy. We provide:
• Tailor-made refurbishments or
• New build system package that includes a light-weight steel framing system, that is primarily designed to make a roof pitch. and
• Our Britframe offers a permanent resolution to failing flat roofs by offering a permanent construction solution across a range of pitched or curved roof styles.
Consult the experts on Lightweight panel systems
Contact Britmet now for further information and advice on flat to pitch roof conversions. We have the widest range of lightweight tile effect roofing systems available in the market place today; incorporating a large selection of profiles and the only BBA supported structural support cassette available.
Flat To Pitch Roof Conversions | Lightweight Steel Frame | Lightweight Roof Tiles | Lightweight Roofing
SOCIALISE WITH US
SEARCH ARTICLES
Blog by Category