The Green Consortium Appointed Solar PV Partner Working with the NHS - Britmet Lightweight Roofing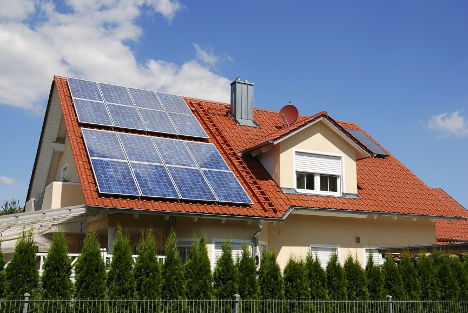 The Green Consortium was founded through the association of Britmet Lightweight Roofing, Campbell & Kennedy Ltd., Orsis (UK) Ltd. and Property Revolutions Ltd. - four leading renewable energy companies with specialist knowledge and experience of the different stages in green renewables system installation.
From consultancy and supply through to installation and monitoring, The Consortium has extensive commercial and public sector contract experience enabling them to provide guidance and expert knowledge on Solar PV designs and installations.
This ties in with the NHS's commitment to sustainability. The NHS's vision is to provide a low carbon quality healthcare environment that is sustainable, resilient, and safeguards high quality patient care. As part of this commitment, higher levels of renewable energy are encouraged at all NHS sites.
Grant Ashington, UK Sales Director at Campbell & Kennedy (part of The Consortium) said, "Many organisations were concerned about investing in renewable energy following the cuts to the Feed-in Tariff. However, regardless of the Feed-in Tariff, projects such as Solar PV installations are still a great way tor reduce costs, lower carbon emissions and generate income by exporting to the grid."
Darren Forbes, National Sales Manager for Britmet Lightweight Roofing said, "We look forward to providing our expertise and advice on the best ways for organisations to reduce energy costs and implement projects. We often find that the tricky part of the project is the implementation itself, and this is where we believe we can assist estates teams, project managers and facilities directors with their green energy and sustainability challenges."
SOCIALISE WITH US
SEARCH ARTICLES
Blog by Category