Britmet Lightweight Roofing are Proud to Announce Even More Expansion...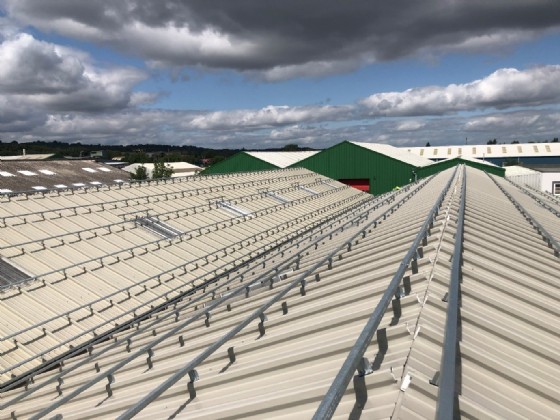 Britmet Lightweight Roofing are delighted to announce even more expansion plans after a breath-taking start to the year. After moving into our brand new 5,000 ft² Head Office premises in Banbury, we have begun development into our new 27,000 ft² new warehouse that's capable of stocking an astonishing half a million tiles. We have proudly installed our own Tactray 90 system which is a structural liner that helps designers and specifiers to promote warm roof construction proven to be the most cost-effective way of insulating any building.
By purchasing this new premises, Britmet now has the room to invest in two new presses facilitating our increase in product demand as well as introducing new products to the market such as our Shingle that was released at the Fit Show exhibition in May.
For more information regarding our products please contact our offices on 01295 250998 or if you have any possible additions that you wish to add to our Blog, please contact Bridey via Bridey.Aris@britmet.co.uk. Thank you in advance and we look forward to updating you with our upcoming editorials and we hope you enjoy the content.
Date Posted: 16th August 2019
SOCIALISE WITH US
SEARCH ARTICLES
Blog by Category