Roof Top Extensions - Britmet Lightweight Roofing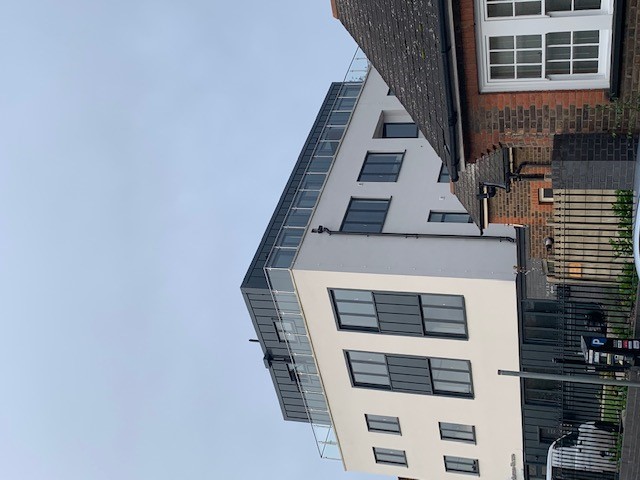 Britmet Lightweight Roofing are delighted to announce that we have now gone into partnership with one of the UK's largest modular construction companies who specialise in this type of development. By utilising the modular companies in-house design service, Britmet will provide a lightweight tile effect solution incorporated on top of the modular construction at only 7kg m2 laid, this adds minimal restraints to the existing and new structure. The system build will be manufactured off site and will comprise of volumetric modules fully fitted out with the option of delivery to site or ex works.
With population in London becoming more and more of an issue at an estimated 8.63 million, a housing waiting list consisting of 1.23 million and growing, and land mass at ground level becoming harder to source.
What options do you have? The most costly and disrupting would be a basement extension, the other being more practical and planning for this being more relaxed would be a Roof top Extension, the new rule will allow homes to be extended up to the height of surrounding properties.
There's a simple way to work out if extending your property upwards is likely to make you money.According to Michael Holmes, a spokesman for the London Homebuilding & Renovating Show, the cost of adding a floor to your home or buy-to-let property will typically be between £2,640 and £3,840 per square metre. This means that your property needs to be worth more than this on a per-square-metre basis for you to turn a profit.
To give you an idea, the average value per square metre for residential housing in Britain was £2,330 in 2014. But in Kensington & Chelsea, the most expensive borough in London, it was £10,854. Extending property in areas where house prices were strongly rising, as in the case of Robert Wilson, would help improve potential returns, Mr Holmes said.
To discuss the above in more detail and arrange a consultation to see the options available from the room layouts to the proposed roofing finish. Please contact Britmet on Tel: 01295 250998 or see more on our YouTube channel: https://www.youtube.com/watch?v=Cho0OEKtAF4&t=1s.
SOCIALISE WITH US
SEARCH ARTICLES
Blog by Category