A History of Over 30 Years of Making Paints and Coatings - Britmet Lightweight Roofing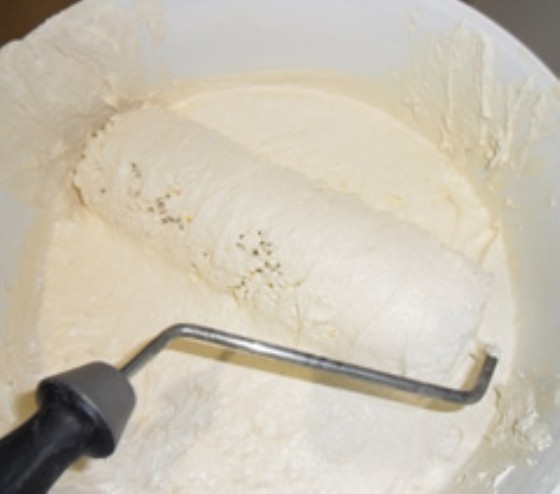 We produce 350,000 Kgs of textured and smooth coatings on a yearly basis and we combine this with our knowledge for other exterior finishes to supply Park Home manufacturers with the very best products available. Britmet Tileform Ltd also manufactures and supplies our lightweight roofing products and are rightly recognised as leaders in this important field of industry.
Britmet can offer our customers the following paint and coatings products on request:·
Water Safe Stipple Coat – This product actually moves in the same way as natural wood and this makes it an ideal coating for exterior application. Available in class 2 flame retardant certification and touch dry in less than 9 hours.·
Smooth Masonry Finish – As the name suggests, this product is perfect for application to brickwork and the acrylic based paint is extremely durable and also waterproof.·
Stain Block Primer – Very quick drying and versatile, this Britmet product works best on wooden surfaces and can be touch dry in half an hour.·
Floor Paint – Britmet Tileform Ltd are very proud of this product because it offers a very tough and durable option to beautify and add value to any floor in your home and also domestic garages. Available in several shades and at a very good price indeed.·
Interior Rippletex – Perfect for your ceilings and walls because it can be applied to a myriad of different surfaces with excellent results every time. Interior Rippletex will also do a great job on hiding any defects or small cracks without any effort whatsoever.·
BTL Roof Coat – Apply this Britmet product to your roof tiles for excellent results. This will keep that pesky mould away but will also look as good as it works. Britmet are world leaders in all aspects of roofing products and this is no exception.·
Emulsion – If you are in the market for an excellent emulsion paint, this will tick all of the boxes thanks to its great spreading rate and it can even be washed when totally dry.·
Wood Protection – Here at Britmet we like to think that we have every aspect of protective coatings covered and our Wood Protection product certainly does what it says on the tin. Apply this to your exterior timber structures for a long lasting water resistance and mould protection that really adds value to your home and garden.
Britmet enjoy being able to supply our customers with the best quality products at agreeable prices, please contact our team today on 01295 250998 for more information and to discuss your requirements further.
SOCIALISE WITH US
SEARCH ARTICLES
Blog by Category