How to Improve Energy Efficiency in Your Home in 4 Easy Steps - Britmet Lightweight Roofing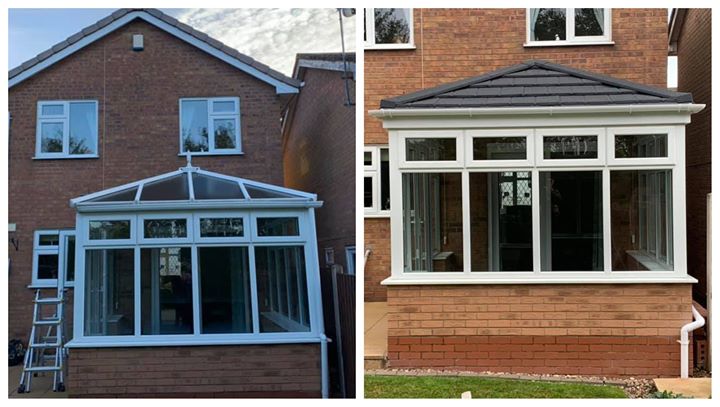 You see, in many homes, over half of the money we spend on utility bills are related to heating issues. The roof is the chief culprit because a huge amount of that expensive heat is escaping via a poor structure. There are also a few other causes that can hit your pocket hard during the colder months, here we look at theses and the roof and discuss the best ways to keep those coins in your pocket instead.
Tackle your Roof First
If you have decided to replace your roof, you should consider a few things first. Choosing a darker coloured roof will help if you live in a colder climate, just as a lighter roof works best in warmer climes. If you have a conservatory roof that has seen better days, why not upgrade it with a lightweight roofing option? These will last for decades and can also help to deflect the heat in summer and cold in winter thanks to the opaque design. You should also look into improving the loft insulation whilst you are upgrading the roof itself.
Sort out your Appliances
As with your roof tiles, choose only Energy Star products to help reduce those potentially ghastly utility bills. The larger the appliance, the bigger the bill so try and replace these before looking at upgrading smaller items such as your kettle or toaster.
Windows
Even though you may need to save a little, replacing those older windows with energy efficient replacements will soon have those utility bills shrinking before your eyes. They will keep the wind out and all of that lovely warmth will remain where it belongs – in your home.
Lights
Swap those electric thirsty bulbs for some compact fluorescent ones and you will saving money hand over fist. Not only will the bills take a swift tumble but these will last for years by comparison.What are you waiting for?Starting with your roof and working your way through this little list will prove to be one of most astute decisions you have made for your home. Each little win will soon add up to a massive return on that initial investment.
SOCIALISE WITH US
SEARCH ARTICLES
Blog by Category