The Importance Of Having A Sound Roof Over Your Head - Britmet Lightweight Roofing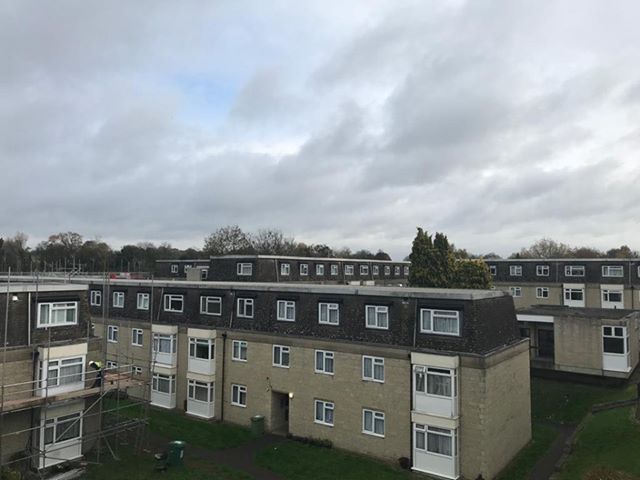 Local authority houses, also known as council houses, make up around 17% of all UK households at the time of writing this article. About 55% of this number are currently owned by the myriad of local authorities. Maintaining this sector can prove to be a huge challenge especially as far as repairs and new installations are concerned. This is why it is vital to choose a roofing solution that can take the punishment meted out by the UK weather and still come back without any extra care or spending requirements added on.
Britmet and council housing
When it comes to choosing a UK roofing solutions firm to take care of council houses and housing association building requirements, you should look carefully at the options. Britmet are proud to be the only roof tiles and lightweight roofing system manufacturer here in the UK and that means that we know more than most about how these incredibly vital building components are put together. As well as being able to offer a very wide range of products, Britmet can offer this growing sector an aftercare service that is second to none. Many of Britmet's bespoke and innovative products come with an impressive 40 year guarantee that speaks volumes about our confidence in our workmanship and product quality.
More than a roof
Having a roof over your head is one of the rights of UK citizens and when that roof is a leaky one, no tenant or council association is going to be very happy. Britmet have a number of excellent solutions that can fit modern and older residential premises and these all have a lengthy aftercare option that ensure those well-made systems never let the occupants down. A variety of lightweight roofing solutions that include some of the latest technology are all part and parcel of the reasons why Britmet are the UKs leading roofing specialists. It makes sense to choose a UK based roofing company to supply, fit and maintain the roofs for our housing association and council housing services.
Instead of relying on shoddy workmanship and the possibility of cutting corners, why not ensure that our council housing solutions are equipped with the best roofing products and workmanship available in the UK today? Britmet are the only wise choice for all council and housing association roofing requirements, get in touch today with our team to discuss your requirements further.
SOCIALISE WITH US
SEARCH ARTICLES
Blog by Category