Construction Activity on the Rise - Britmet Lightweight Roofing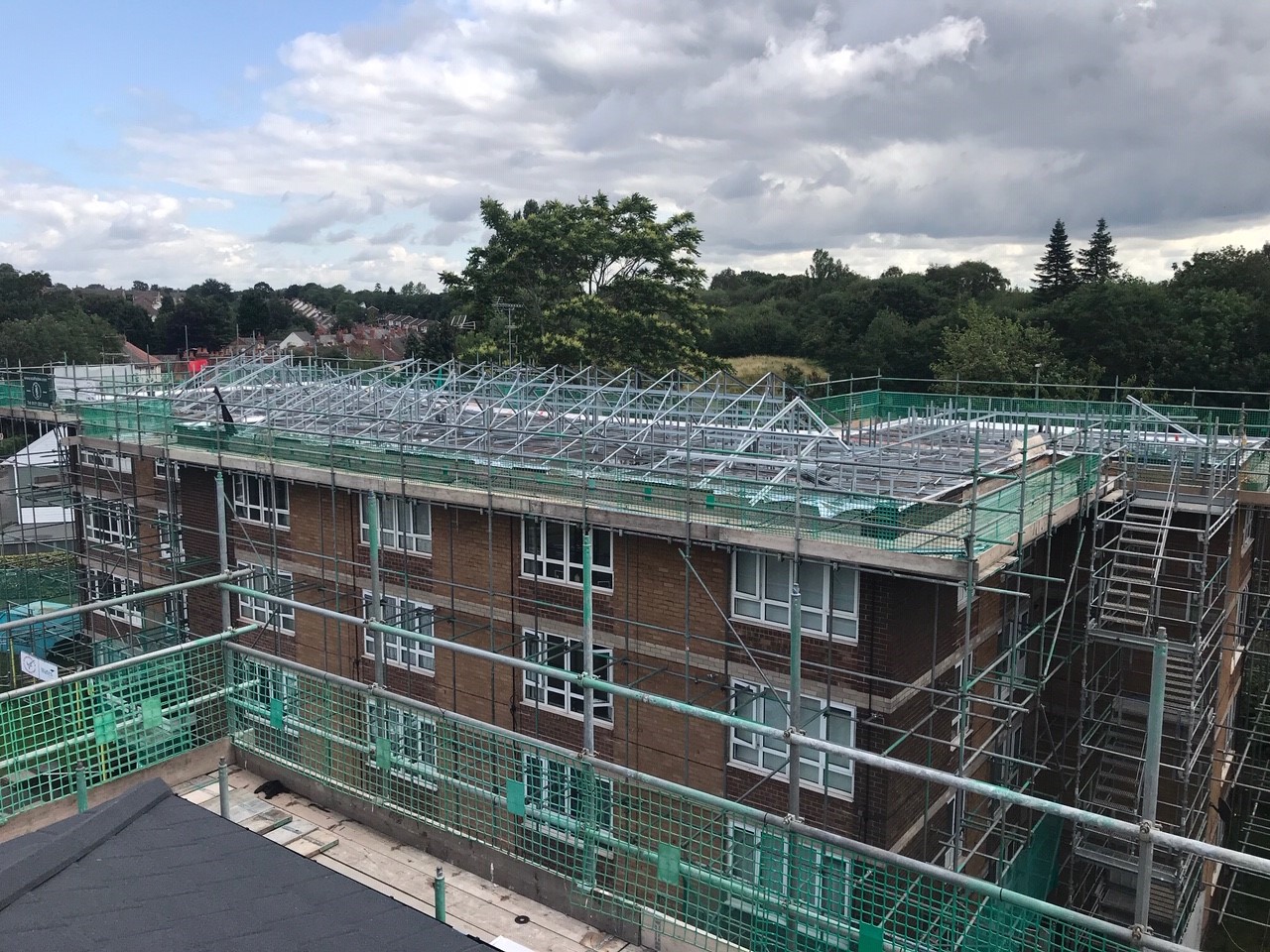 According to the most recent Construction Trade Survey, construction activity increased during the fourth quarter of 2013. For the first time in more than five years, the sector reported three consecutive quarters of growth.
Compiled by the Construction Products Association, the figures show that construction growth was driven by new public and private housing, up 32% and 20%, respectively.
Construction growth appears to slow
However, while growth continued, just 15% of building contractors experienced an increase in activity during the fourth quarter compared with 43% during the third quarter.
According to the survey, building contractors saw housing repair and maintenance fall by 13% during the quarter, while non-housing repair and maintenance was down by 15%.
Construction costs climb for many
Meanwhile, costs increased for many building instructors in Q4. According to the Construction Products Association figures:
63% of building contractors saw costs rise compared with 49% during the previous quarter

34% reported an increase in labour costs
The figures show that tender prices rose for 2% of building contractors, while profit margins fell for 14%.
Economics director at the Construction Products Association, Dr Noble Francis, commented: "Growth was driven by the housing sector, though this was partially offset by a drop in repair and maintenance work. Building contractors, SMEs and civil engineers reported rises in output, although Q4 levels were not as strong as Q3. Indeed, only product manufacturers saw activity levels higher in Q4 than Q3.
"Tender prices rose again this last quarter, especially for building contractors and civil engineers. These rises, however, were mitigated by growth in cost inflation, largely owing to increased labour, energy and transport costs. As a result, most contractors reported a fall in profit margins despite the improving demand over the past 12 months."
Affordable roofing materials at Britmet Tileform
While some roofing specialists have experienced a rise in materials prices, which is taking its toll on their profits, Britmet continues to manufacture and sell cost-effective lightweight roofing systems in the UK.
Contact Britmet today for further details and click here to view the full Britmet range of lightweight panel systems.
Sources
http://www.constructionproducts.org.uk/economics/construction-trade-survey/
http://www.nfrc.co.uk/nfrc/media-centre/nfrc-news-detail/2014/01/14/association-forecasts-renewed-optimism-for-construction
Lightweight Roof Tiles | Lightweight Roofing | Metal Roof Tiles | Metal Roofing | Metal Roofing Materials
SOCIALISE WITH US
SEARCH ARTICLES
Blog by Category