Garden Bar Ideas to Inspire your Inner DIY Expert
Lockdowns 1, 2 and 3 sent the DIY outdoor bar trend through the roof (literally)! So, if you haven't already, take a look at these incredible garden transformations and get inspiration for cocktail hour… every hour!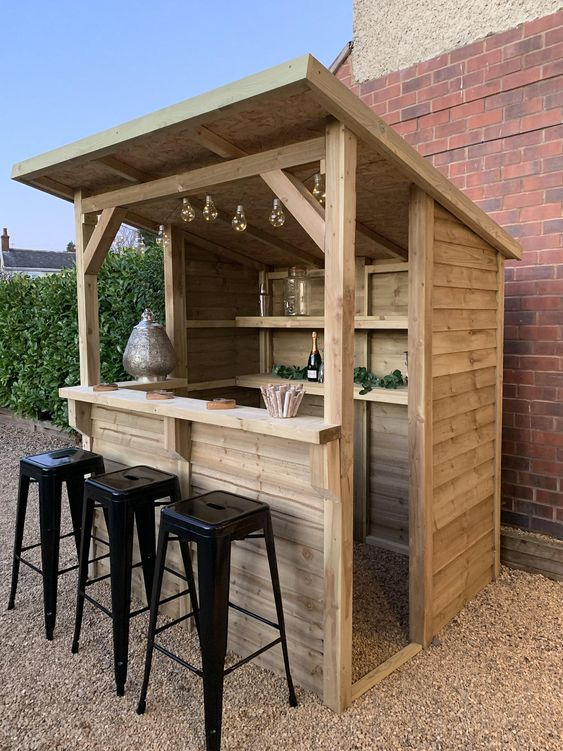 This old shed has been converted into a beautiful bar, kitted out with black bar stools, and hanging lights! A quick and easy idea to pimp up your garden!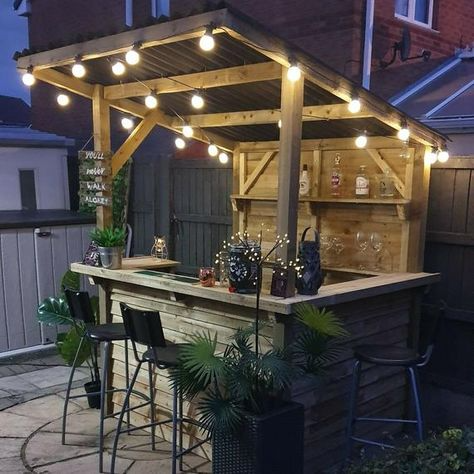 Ibiza who? This little outdoor gin bar is perfectly decorated with plants that provide the proper summer vibes we all need! The drinks dispenser on the side is ideal for hosting as you can pour ready-made cocktails all night long…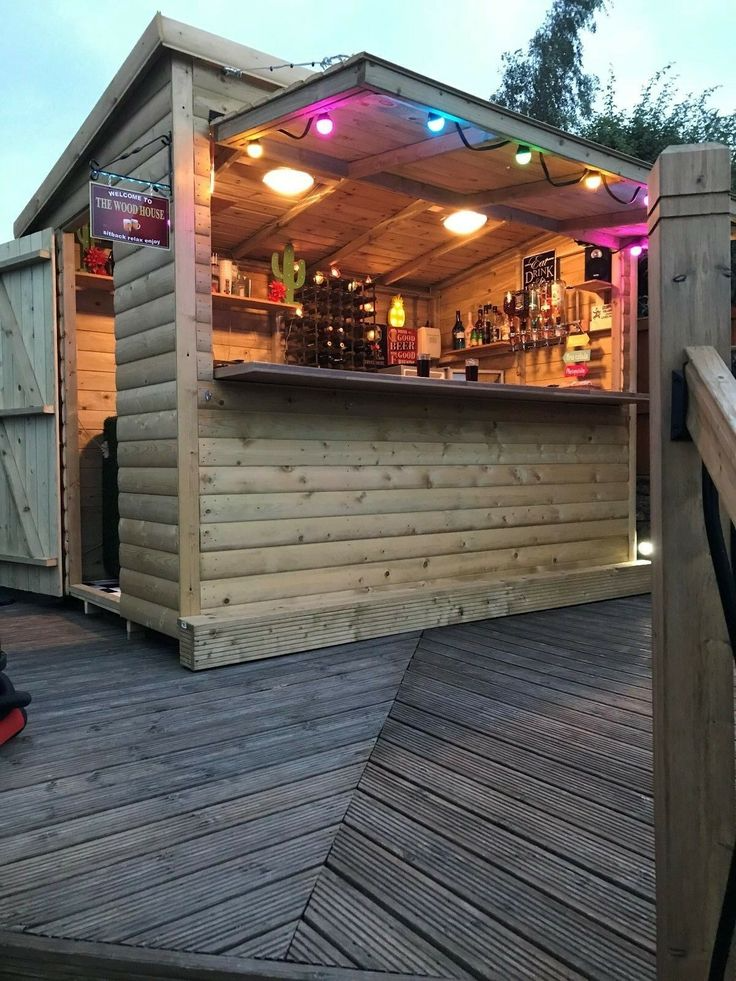 Now, this is a bar that your local pub will be jealous of! This converted shed aptly has its own pub sign at the side, inviting you to come in and grab a drink. The multi-coloured lights around the bar truly create a party atmosphere… now all we need is a karaoke machine.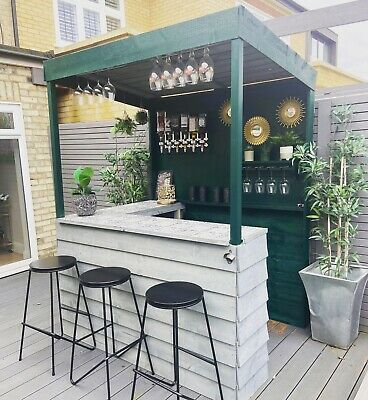 This decadent bar sits perfectly on the decking, with spirits and mixers ready to go! The colour choice of the bar and the roof is sure to catch your nosey neighbour's attention!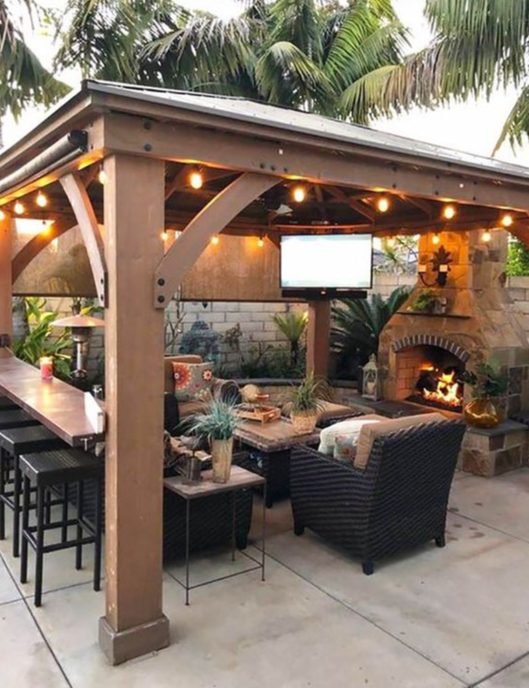 Did someone rob the Love Island villa? This beautiful outdoor bar area looks like paradise – complete with a fireplace and a TV setup! The plants and surrounding walls offer the perfect privacy whether you're chilling out or hosting your next best party!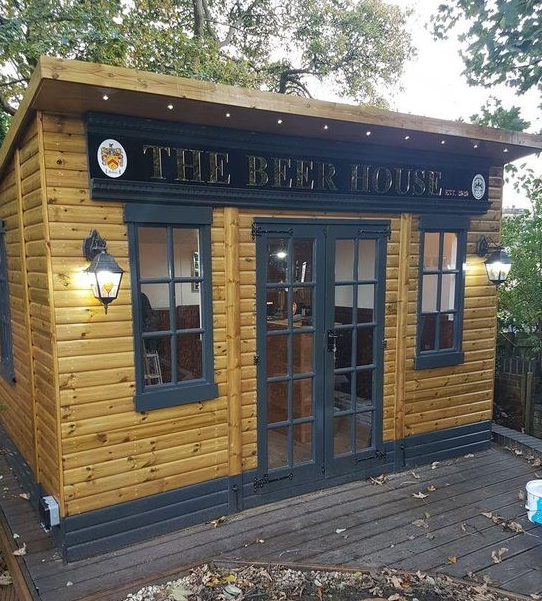 Rightfully so, this has been entered into the 'shed of the year' competition over on www.ReaderSheds.co.uk. This shed is beautifully designed inside and out, complete with sconces on each side of the door.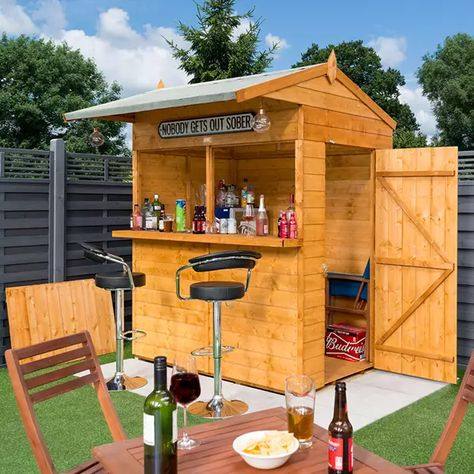 Exactly what it says on the bar… nobody gets out sober! This re-vamped apex shed has definitely been given a new lease of life as the new life and soul of the party!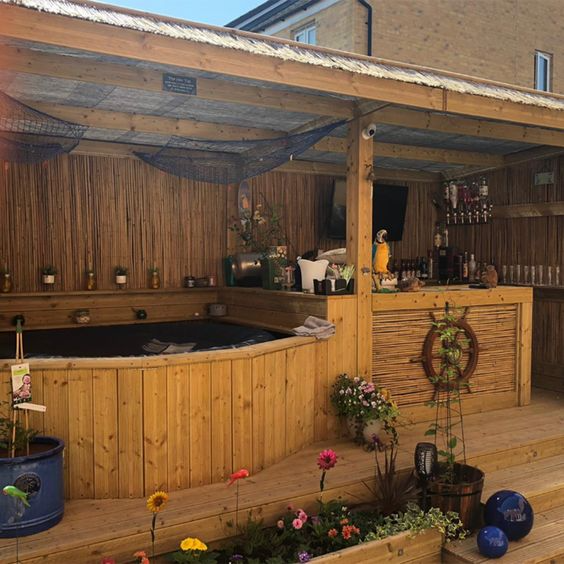 Finally, how amazing is this themed garden bar?! Every meticulous detail of this was added in keeping with the pirate theme- from the tiki-style walls and roof to the parrot sitting at the bar waiting to greet you! We'll be 'round after 5 to chill out in the hot tub! Are you thinking of building your own garden bar? Speak to our sales team today and see how we can help sales@britmet.co.uk or 01295250998.
Written by: Bridey Aris

Date Posted: 5th August 2021
SOCIALISE WITH US
SEARCH ARTICLES
Blog by Category