The 5 Most Famous Rooftops in the World:
1. Sydney Opera House, Australia
Sitting on Bennelong Point, the Sydney Opera House was designed by Jørn Utzon from Denmark following an international design competition with 233 other submissions. Construction commenced in 1959 and took 14 years to complete involving 10,000 construction workers. 1,056,000 glazed-white granite roof tiles were imported from Sweden to cover approximately 1.62 hectares.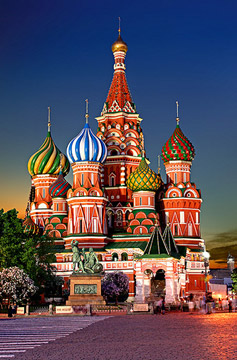 2. Saint Basil's Cathedral, Russia
Built in the mid-16th century Russia during the reign of Tsar Ivan IV, the 156-foot-high central church was surrounded by 8 smaller chapels, designed to look like an eight-pointed star. Later, a 9th chapel was added over the tomb of St. Basil. The cathedral's original colour was white, matching the white stone of Kremlin and the domes were gold. 200 years later the domes and façade were painted in the iconic colours we know today.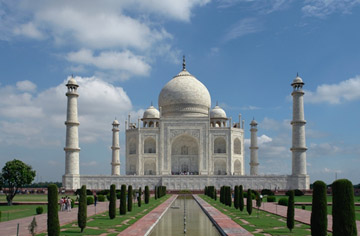 3. Taj Mahal, India
Recognised as one of the 'finest architectural jewels in the world' for almost 400 years. Construction began in 1632 and took 20 years and 20,000 construction workers to complete. The iconic, onion-shaped dome is made from marble, measuring 26.5 metres high and 17.6 metres wide.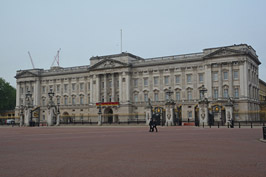 4. Buckingham Palace, England
Buckingham Palace has served as the official London residence of the UK's sovereigns since 1837. Unforgettably, in 2002, a music concert was staged in the garden of Buckingham Palace celebrating The Queen's Golden Jubilee, which included an iconic performance of 'God Save The Queen' by Brian May from the roof! In 2020, The Queen was granted permission to replace the north roof at Buckingham Palace, nearly 200 years after a leak was first recorded, "it is assumed the roof has always remained a flat asphalt covering.".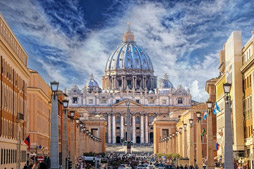 5. St Peter's Basilica, Vatican City, Italy
The dome of St Peter's basilica is the tallest dome in the world, measuring 136.57 meters (448.1 ft). The original 'Saint Peter's Basilica' was built during in the 4th century (under the emperor Constantine) however, by the 1400's it was leaning to one side and in danger of collapsing. Michelangelo took over as chief architect of St Peter's Basilica in 1547, however sadly he died before the final design came to fruition.
Sources:
Date Posted: 29th April 2021
SOCIALISE WITH US
SEARCH ARTICLES
Blog by Category